Sasquatch encountered on South Fork Snoqualmie River in King County, WA
A big rig driver would regularly stop at the South Fork Snoqualmie River to take a dip. On this one occasion, he came face-to-face with a Sasquatch at the river's edge.
I recently came across the following account:
"I used to stop at this location to swim and occasionally bathe every time I was passing through, which was frequently (South Fork Snoqualmie River in King County, Washington).
I would park my big rig up off the southern side of the highway off ramp, lock her up, grab some soap, my S8+ cell, my 1911 wrapped in a towel and head down in my trunks. Didn't matter if it was winter or summertime. I love the shock of the cold water and firmly believe it's healthy for you.
One day just before 11am, I arrived and headed down the side of the hill to access the water when I saw something tall and brown and hairy. I sometimes try to tell myself that it was a brown bear running on its hind legs, but the way it moved was eerily human-like. It was at the waters edge and I surprised him because I liked to sneak down into the area super quietly because sometimes I'd see deer or coons. I didn't snap any branches and moved quiet recon.
One odd thing that happened is that I know I made eye contact but something about its presence made me want to look away. Normally I'm the type of person that would not only stare, but probably have taken pictures with my Samsung Galaxy S8. But I felt a suddenly foggy feeling hit me and a strong urge to run away come over me, which I fought against and overcame. Secondly I saw where this entity started from and disappeared to. I counted 15 seconds from the time it started up and running smoothly and disappeared behind the large trees in the area.
After I revisited the site, I attempted to cover the same path myself by running it and the best time I could get is 60+ seconds. It's a huge distance and I'm in excellent shape. I run, lift weights and train regularly. I've never spoken about this to anyone, not even my wife who would probably look at me different. I'd say stay up near the road and fly your drones in over the trees and down into the river centerline to get a clear view of both banks. If it's been snowing or raining the river can be violent. Usually it's about 6 to 8 ft deep here. Good luck. Here are the coordinates."
47°26'29.7"N 121°40'00.9"W https://goo.gl/maps/NzpUc4ZQqPkhsKk46 - SC
If you wish to comment on this Phantoms & Monsters post, please go to Phantoms & Monsters Post Comments
*****
Please Consider a Donation to 'Phantoms & Monsters'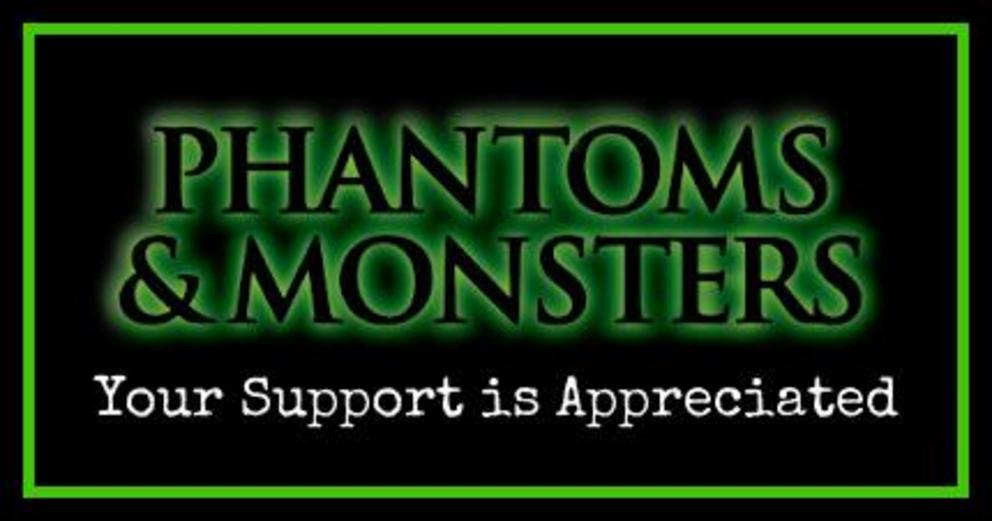 Your financial support of Phantoms & Monsters and our other pursuits is much appreciated. This all depends on you, the readers and followers.
Please use the PayPal donation buttons on the blog site. You can also go directly to Phantoms & Monsters donation. Thanks again for your loyalty and continued support. Lon