Marine claims UFOs 'Flew out of underwater base near Guantanamo Bay'
A former U.S. Marine has made bizarre claims that he and his comrades saw dozens of huge, hi-tech spacecraft flying out of an 'underwater alien base' next to the Guantanamo Naval Base in the late Sixties.
The Marine – who has chosen to remain unnamed – claims that he was forbidden to talk about the shimmering 100ft craft he had seen, and claims he saw intelligence officers filming the craft. The interview comes courtesy of UFO researchers MUFON. The Marine said, 'All of us marines were amazed at the amount of UFO activity over and around this base.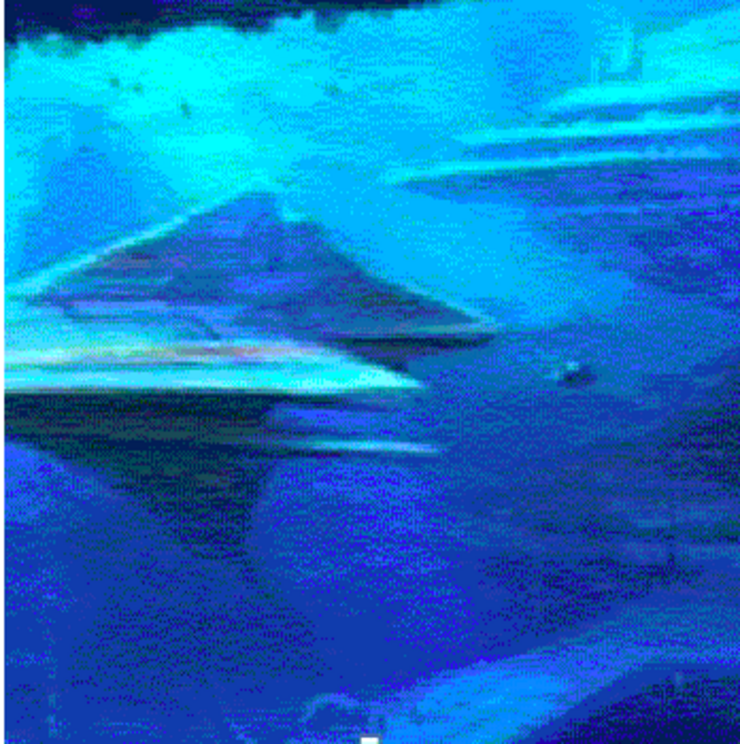 Underwater Base
'Virtually every night UFOs were flying overhead with altitudes of less than 300 feet.'
'When I stood guard duty on the south side of the base, I witnessed on many, many nights UFOs landing and taking off out of the ocean.' 'There were large blue lights moving around after their landing in the ocean and then slowly dimming down as they obviously descended deeper.'
The encounters occurred between 1968 and 1969. He says that the machines he saw were not flying saucers, describing one as a 'huge white cloud with a blue/white, baby blue pulsating light in the middle of it.'