COVID concentration camps for Australians; it's happening
... editors note: There are many uncomfirmed reports currently circulating concerning indigenous communities, the NT Government and the Australian Defence Force. Jon's article is, as always, balanced and professional, so this is being posted for a general awareness of what is and what maybe going on in the Australian outback. If any confirmations or further information comes to hand then it will be made public.
by Jon Rappoport
November 24, 2021
(To join our email list, click here.)
Zero Hedge, November 22, 2021: "The Australian army has begun forcibly removing residents in the Northern Territories to the Howard Springs quarantine camp located in Darwin, after nine new Covid-19 cases were identified in the community of Binjari. The move comes after hard lockdowns were instituted in the communities of both Binjari and nearby Rockhole on Saturday night."
"'Residents of Binjari and Rockhole no longer have the five reasons to leave their homes,' said Northern Territory chief minister, Michael Gunner, referring to the country's five allowable reasons to avoid lockdown (buying food and supplies, exercising for up to two hours, care or caregiving, work or education if it can't be done from home, and to get vaccinated at the nearest possible location)."
"'They can only leave [home] for medical treatment, in an emergency, or as required by law'."
"'It's highly likely that more residents will be transferred to Howard Springs today, either as positive cases or close contacts,' he continued, adding 'We have already identified 38 close contacts from Binjari but that number will go up. Those 38 are being transferred now'."
"'I contacted the Prime Minister last night. We are grateful for the support of about 20 ADF personnel, as well as army trucks to assist with the transfer of positive cases and close contacts – and to support the communities'."
"'We are doing an assessment today of what extra resources we might need from the Feds, and the Prime Minister is ready to help further – I thank him for that'."
"Five days ago, NT [Northern Territories] Senator Malarndirri McCarthy told ABC that over crowding in Indigenous communities was a 'massive problem,' pointing to the region's second cluster of new infections – which included nine members of McCarthy's direct family, including her sister who flew from Katherine to Robinson River while unknowingly bringing COVID-19 with her, per the report."
The sociopaths and their stormtroopers who run Australia would make Hitler and Stalin envious. "You mean you can exercise iron control over a whole nation based on a STORY ABOUT A VIRUS?"
I've received a report from Australia showing numbers of protesters against the national vaccine mandate, in key cities, for the weekend of November 20-21. The total is close to a million people—in a nation of 25 million. That's stunning.
Hopefully, those numbers will increase.
Update: another report from Australia; the military have begun forcing vaccinations on the aborigines in the Northern Territory.
It's abundantly clear we're not living in the same world we were two years ago. That world doesn't exist anymore.
Watch this shocking video made by June Mills, an aboriginal elder in the Northern Territory. As she excoriates the fascist Chief Minister of the Territory, Michael Gunner, and calls on her people in other towns to report on what's happening to them and what the Army is doing, ask yourself: Is this the irrational raving of a woman who's gone over the edge, or is this exactly how a sane person would react when government killers are loose in her neighborhood?
SOURCES at link below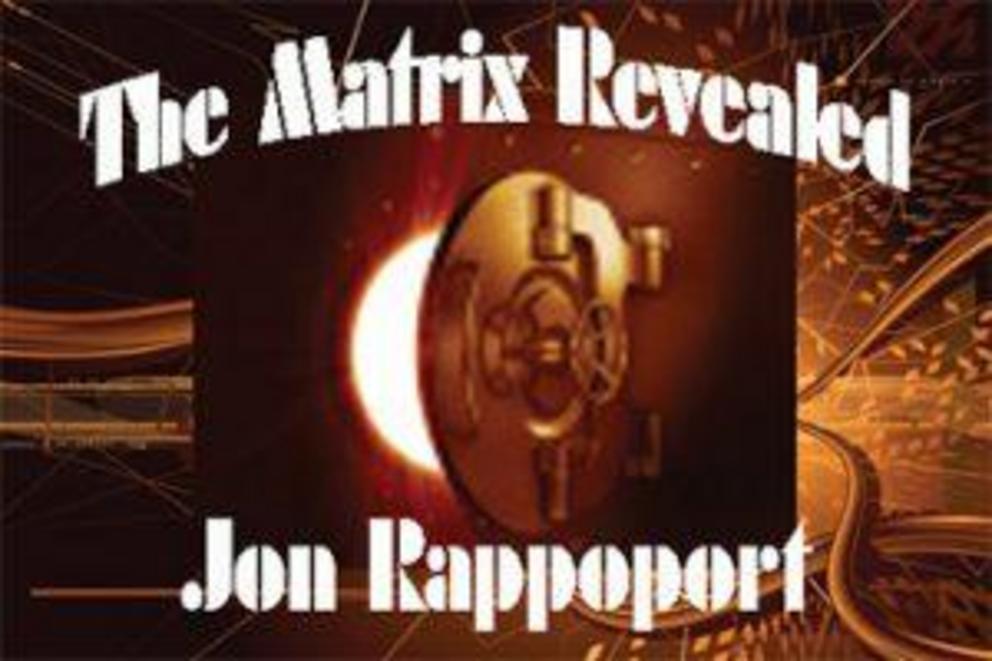 (To read about Jon's mega-collection, The Matrix Revealed, click here.)
Jon Rappoport
The author of three explosive collections, THE MATRIX REVEALED, EXIT FROM THE MATRIX, and POWER OUTSIDE THE MATRIX, Jon was a candidate for a US Congressional seat in the 29th District of California. He maintains a consulting practice for private clients, the purpose of which is the expansion of personal creative power. Nominated for a Pulitzer Prize, he has worked as an investigative reporter for 30 years, writing articles on politics, medicine, and health for CBS Healthwatch, LA Weekly, Spin Magazine, Stern, and other newspapers and magazines in the US and Europe. Jon has delivered lectures and seminars on global politics, health, logic, and creative power to audiences around the world. You can sign up for his free NoMoreFakeNews emails here or his free OutsideTheRealityMachine emails here.