FBI admits it used multiple spies to infiltrate Trump campaign
The Department of Justice admitted in a Friday court filing that the FBI used more than one "Confidential Human Source," (also known as informants, or spies) to infiltrate the Trump campaign through former adviser Carter Page, reports the Daily Caller.
"The FBI has protected information that would identify the identities of other confidential sources who provided information or intelligence to the FBI" as well as "information provided by those sources," wrote David M. Hardy, the head of the FBI's Record/Information Dissemination Section (RIDS), in court papers submitted Friday.
Hardy and Department of Justice (DOJ) attorneys submitted the filings in response to a Freedom of Information Act (FOIA) lawsuit for the FBI's four applications for Foreign Intelligence Surveillance Act (FISA) warrants against Page. The DOJ released heavily redacted copies of the four FISA warrant applications on June 20, but USA Today reporter Brad Heath has sued for full copies of the documents. –Daily Caller
Included in Hardy's declaration is an acknowledgement that the FBI's spies were in addition to the UK's Christopher Steele – a former MI6 operative who assembled the controversial and largely unproven "Steel Dossier" which the DOJ/FBI used to obtain a FISA warrant to spy on Page.
The DOJ says it redacted information in order to protect the identity of their confidential sources, which "includes nonpublic information about and provided by Christopher Steele," reads the filing, "as well as information about and provided by other confidential sources, all of whom were provided express assurances of confidentiality."
Government lawyers said the payment information is being withheld because disclosing specific payment amounts and dates could "suggest the relative volume of information provided by a particular CHS." That disclosure could potentially tip the source's targets off and allow them to "take countermeasures, destroy or fabricate evidence, or otherwise act in a way to thwart the FBI's activities." –Daily Caller
Steele, referred to as Source #1, met with several DOJ / FBI officials during the 2016 campaign, including husband and wife team Bruce and Nellie Ohr. Bruce was the #4 official at the DOJ, while his CIA-linked wife Nellie was hired by Fusion GPS – who also employed Steele, in the anti-Trump opposition research / counterintelligence effort funded by Trump's opponents, Hillary Clinton and the DNC.
In addition to Steele, the FBI also employed 73-year-old University of Cambridge professor Stefan Halper, a US citizen, political veteran and longtime US Intelligence asset enlisted by the FBI to befriend and spy on three members of the Trump campaign during the 2016 US election. Halper received over $1 million in contracts from the Pentagon during the Obama years, however nearly half of that coincided with the 2016 US election.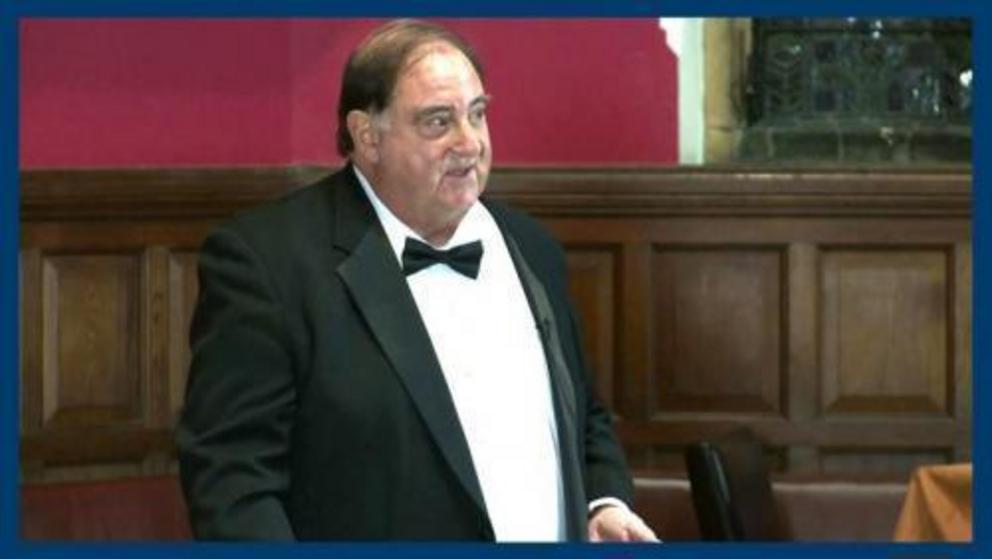 Halper's involvement first came to light after the Daily Caller's Chuck Ross reported on his involvement with Carter Page and George Papadopoulos, another Trump campaign aide. Ross's reporting was confirmed by the NYT and WaPo.
In June, Trump campaign aides Roger Stone and Michael Caputo claimed that a meeting Stone took in late May, 2016 with a Russian appears to have been an "FBI sting operation" in hindsight, following bombshell reports in May that the DOJ/FBI used a longtime FBI/CIA asset, Cambridge professor Stefan Halper, to perform espionage on the Trump campaign.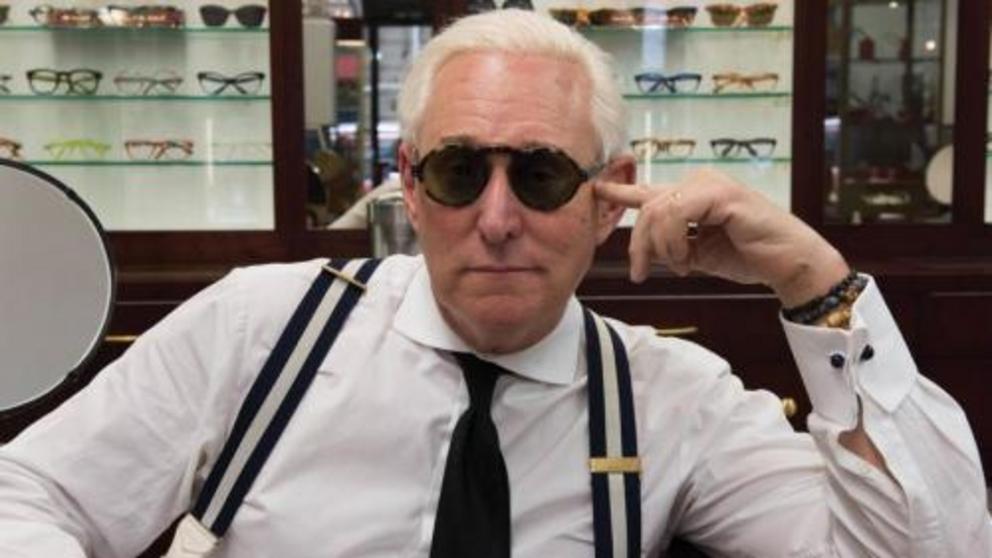 When Stone arrived at the restaurant in Sunny Isles, he said, Greenberg was wearing a Make America Great Again T-shirt and hat. On his phone, Greenberg pulled up a photo of himself with Trump at a rally, Stone said. –WaPo
The meeting went nowhere – ending after Stone told Greenberg "You don't understand Donald Trump… He doesn't pay for anything." The Post independently confirmed this account with Greenberg.
After the meeting, Stone received a text message from Caputo – a Trump campaign communications official who arranged the meeting after Greenberg approached Caputo's Russian-immigrant business partner.
"How crazy is the Russian?" Caputo wrote according to a text message reviewed by The Post. Noting that Greenberg wanted "big" money, Stone replied: "waste of time." –WaPo
In short, the FBI's acknowledgement that they used multiple spies reinforces Stone's assertion that he was targeted by one.
Further down the rabbit hole
Stefan Halper's infiltration of the Trump campaign corresponds with the two of the four targets of the FBI's Operation Crossfire Hurricane – in which the agency sent former counterintelligence agent Peter Strzok and others to a London meeting in the Summer of 2016 with former Australian diplomat Alexander Downer – who says Papadopoulos drunkenly admitted to knowing that the Russians had Hillary Clinton's emails.
Interestingly Downer – the source of the Papadopoulos intel, and Halper – who conned Papadopoulos months later, are linked through UK-based Haklyut & Co. an opposition research and intelligence firm similar to Fusion GPS – founded by three former British intelligence operatives in 1995 to provide the kind of otherwise inaccessible research for which select governments and Fortune 500 corporations pay huge sums.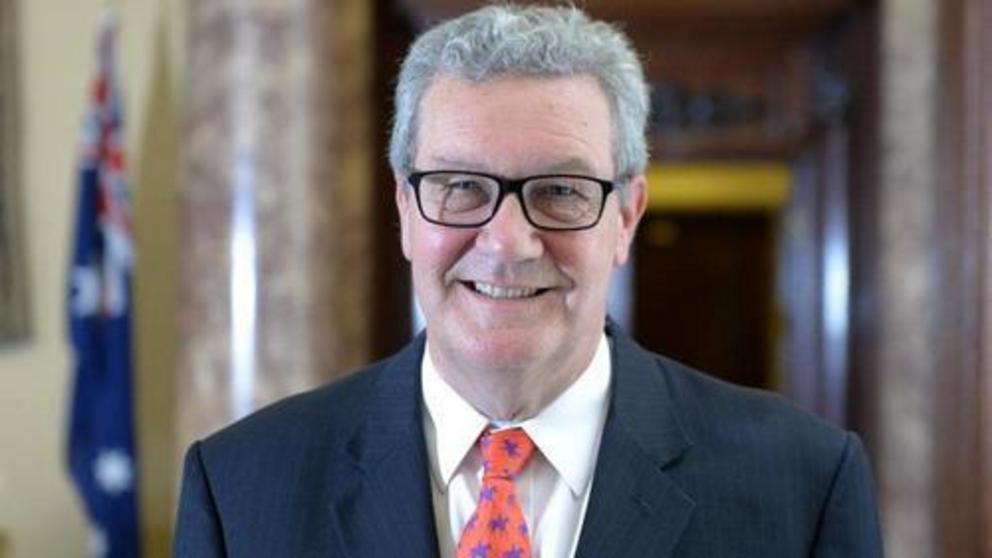 Downer – a good friend of the Clintons, has been on their advisory board for a decade, while Halper is connected to Hakluyt through Director of U.S. operations Jonathan Clarke, with whom he has co-authored two books. (h/t themarketswork.com)
Alexander Downer, the Australian High Commissioner to the U.K. Downer said that in May 2016, Papadopoulos told him during a conversation in London about Russians having Clinton emails.
That information was passed to other Australian government officials before making its way to U.S. officials. FBI agents flew to London a day after "Crossfire Hurricane" started in order to interview Downer.
It is still not known what Downer says about his interaction with Papadopoulos, which TheDCNF is told occurred around May 10, 2016.
Also interesting via Lifezette – "Downer is not the only Clinton fan in Hakluyt. Federal contribution records show several of the firm's U.S. representatives made large contributions to two of Hillary Clinton's 2016 campaign organizations."
Halper contacted Papadopoulos on September 2, 2016 according to The Caller – flying him out to London to work on a policy paper on energy issues in Turkey, Cyprus and Israel – for which he was ultimately paid $3,000. Papadopoulos met Halper several times during his stay, "having dinner one night at the Travellers Club, and Old London gentleman's club frequented by international diplomats."
They were accompanied by Halper's assistant, a Turkish woman named Azra Turk. Sources familiar with Papadopoulos's claims about his trip say Turk flirted with him during their encounters and later on in email exchanges.
…
Emails were also brought up during Papadopoulos's meetings with Halper, though not by the Trump associate, according to sources familiar with his version of events. The sources say that during conversation, Halper randomly brought up Russians and emails. Papadopoulos has told people close to him that he grew suspicious of Halper because of the remark. –Daily Caller
Meanwhile, Halper targeted Carter Page two days after Page returned from a trip to Moscow.
Page's visit to Moscow, where he spoke at the New Economic School on July 8, 2016, is said to have piqued the FBI's interest even further. Page and Halper spoke on the sidelines of an election-themed symposium held at Cambridge days later. Former Secretary of State Madeleine Albright and Sir Richard Dearlove, the former head of MI6 and a close colleague of Halper's, spoke at the event.
…
Page would enter the media spotlight in September 2016 after Yahoo! News reported that the FBI was investigating whether he met with two Kremlin insiders during that Moscow trip.
It would later be revealed that the Yahoo! article was based on unverified information from Christopher Steele, the former British spy who wrote the dossier regarding the Trump campaign. Steele's report, which was funded by Democrats, also claimed Page worked with Trump campaign chairman Paul Manafort on the collusion conspiracy. –Daily Caller
A third target of Halper's was Trump campaign co-chairman Sam Clovis, whose name was revealed by the Washington Post on Friday.
In late August 2016, the professor reached out to Clovis, asking if they could meet somewhere in the Washington area, according to Clovis's attorney, Victoria Toensing.
"He said he wanted to be helpful to the campaign" and lend the Trump team his foreign-policy experience, Toensing said.
Clovis, an Iowa political figure and former Air Force officer, met the source and chatted briefly with him over coffee, on either Aug. 31 or Sept. 1, at a hotel cafe in Crystal City, she said. Most of the discussion involved him asking Clovis his views on China.
"It was two academics discussing China," Toensing said. "Russia never came up." –WaPo
Meanwhile, Bruce Ohr is still employed by the Department of Justice, and Fusion GPS continues its hunt for Trump dirt after having partnered with former Feinstein aide and ex-FBI counterintelligence agent, Dan Jones.
It's been nearly three years since an army of professional spies was unleashed on Trump – and he's still the President, Steele and Downer notwithstanding.