Catholic priests in Germany 'abused thousands of children'
A leaked report in Germany has revealed that more than 3600 children were sexually assaulted over the past 70 years.Germany's Catholic Church said Wednesday it was "dismayed and ashamed" by decades of child sex abuse by priests after a report was leaked showing that thousands of minors were assaulted.
The study, commissioned by the German Bishops' Conference, was due to be presented officially on September 25, but several local media published key conclusions, including the damning finding that more than 3,600 children were sexually assaulted by priests in Germany over nearly seven decades.
Authors of the study also warned that the true scale of the abuse may be greater as some documents were "destroyed or manipulated".
"We know the extent of the sexual abuse that has been demonstrated by the study. We are dismayed and ashamed by it," said Bishop Stephan Ackermann on behalf of the conference.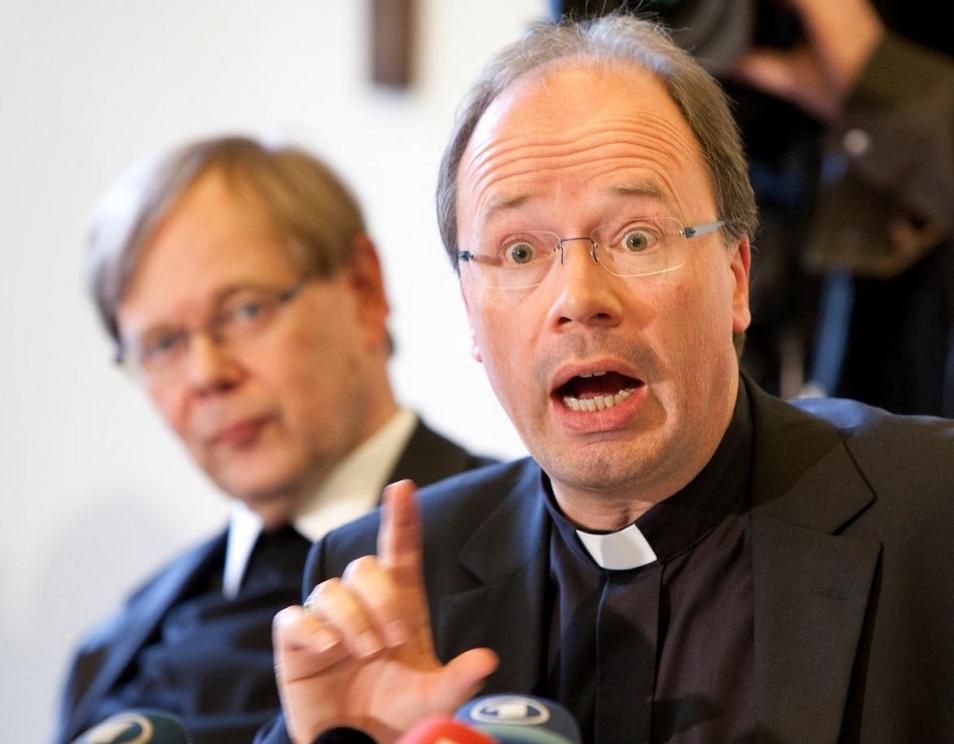 The bishop of Trier, Stephan Ackermann
The aim of the study is to shed light on "this dark side of our Church, for the sake of those affected, but also for us ourselves to see the errors and to do everything to prevent them from being repeated."
"I stress that the study is a measure that we owe not only to the Church but first and foremost, to those affected."
The report deals another blow to the Church after clerical child abuse has been uncovered worldwide.
According to the study, 1,670 clergymen in Germany committed some form of sexual attack against 3,677 minors between 1946 and 2014, Spiegel Online reported. Most of the victims were boys.
More than half were 13 years old or younger at the time of the abuse, the study concluded after examining 38,000 documents from 27 German dioceses.
Impunity
The research also uncovered impunity, with official documents manipulated or simply shredded.
Predator priests were often transferred to another location, but information on their criminal history were not provided to the new site.
Only one in three (566 out of 1,670 accused) were subject to disciplinary hearings by the Church, and most got away with minimal punishment, said Die Zeit weekly, also citing the report.
Of these, 154 cases ended with no penalty, while 103 closed with a warning.
Only 38 per cent of the accused were prosecuted by civil courts -- on complaints lodged by victims themselves or their families.
Ackermann meanwhile voiced frustration that the report was leaked to the media before the Church itself had looked at it.
The Church had planned to offer counselling helplines around the official publication date of the report for people who are affected by it, he said.
Over the last decade, several German Catholic institutions have revealed cases of child sexual abuse, including an elite Jesuit school in Berlin which admitted to systematic sexual abuse of pupils by two priests in the 1970s and 1980s.
Last year, a world-famous Catholic choir school in Germany, the Regensburger Domspatzen school, revealed that more than 500 boys there suffered sexual or physical abuse in what victims have likened to "prison, hell or a concentration camp".
Pope Francis has also found himself embroiled in the worldwide sex abuse scandal after conservative US Archbishop Carlo Maria Vigano last month claimed the pontiff had personally ignored abuse allegations against prominent US cardinal Theodore McCarrick for five years.
Francis has so far refused to respond to the allegations.