"I tried every diet and nothing worked." How mucus free living saved this woman's life
In Brief
The Facts:

After a year on a high-fat/high-protein lifestyle, Livia Macdonald nearly died. After adopting a 'mucus-free' lifestyle, a diet rich in fresh fruit and vegetables, she cured her depression, anxiety, and health issues.

Reflect On:

True healing takes time and commitment, and a willingness to face the emotions and trauma buried beneath our eating habits.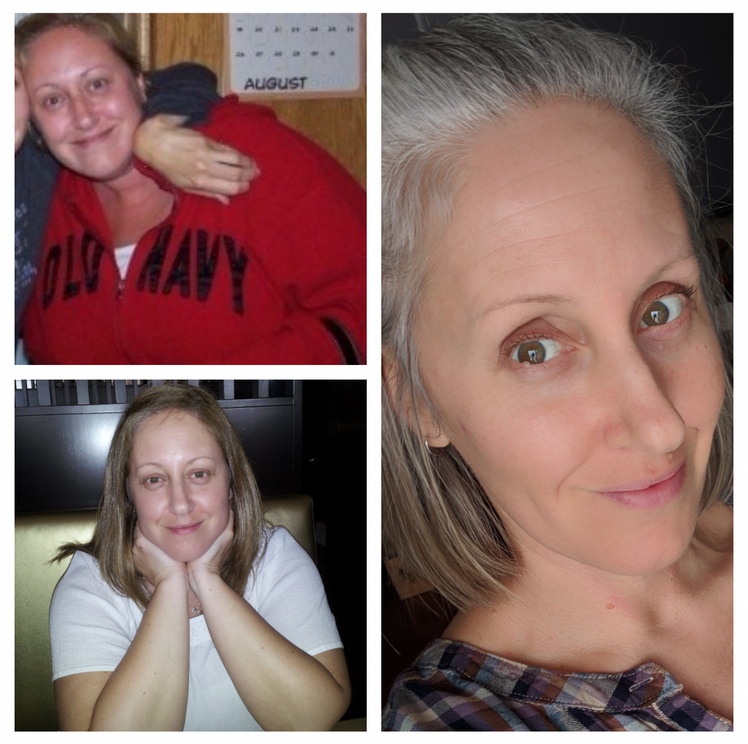 In 2011, Livia Macdonald was looking for answers to her health. At nearly 300 lbs and stuck in the despairs of chronic illness, she was ready to make a big change. The first step—divorcing allopathic medicine all together. Like many others stepping away from conventional medicine, Livia found herself enveloped by the siren of holistic healthcare, adopting the protocols laid out by natural-health celebrity and functional medicine doctor, Mark Hyman.
Following Hyman's vitality guidelines, Livia cut out grains, starches, and processed sugars, while incorporating more vegetables, 'healthy' fats and animal products into her diet.
"I was told that high protein and high fats is the way to go because our brain needs fat. I even made my own ghee and ate loads of coconut oil and eggs every day," she told Collective Evolution.
At first the high-fat diet did wonders for Livia's health. She felt more energized, had more mental clarity, and even began to drop weight. "I lost almost 80 lbs the first year on the [high-fat] diet," she said.
But after twelve months of a high-fat lifestyle, Livia said her body began to shut down.
"I started to feel awful. Like everything turned on me. I got severe depression, anxiety, shaking, internal tremors, my organs started to really hurt, I had them checked and my pancreas had so many fat deposits all over it and my cholesterol was through the roof after being optimal. My entire body started to shut down and I became bed ridden for an entire year."
During this difficult time Livia came across the work of Dr. Robert Morse, a regenerative detoxification specialist well known in the natural health world. One of the foundations of Dr. Morse's teachings is that man is a part of the primate family, and therefore we are primarily a frugivore species whose bodies thrive off of fruit, some vegetables and herbs. Livia says that a lightbulb went off in her head immediately upon reading Dr. Morse's work.
"My intuition was screaming that this was the missing piece of my puzzle, and that he speaks the absolute truth."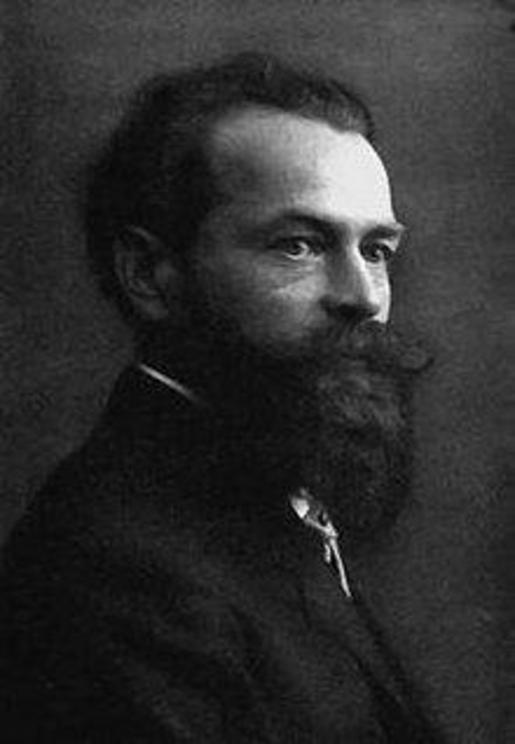 Arnold Ehret wrote "The Mucusless Diet Healing System," a resource for the chronically ill. Ehret's protocols implement systematic fasting, as well as a diet of raw fruit and vegetables.
Next, Livia discovered the work of a 19th century natural health educator named Arnold Ehret. Ehret's rise to fame came through his in depth knowledge about the body, specifically in healing chronic disease through systematic fasting and a diet similar to what Morse prescribes—raw fruit and vegetables.
His magnum opus, The Mucusless Diet Healing System, detailed his many years working in a clinic for the chronically ill while implementing his detox protocols to cure their diseases. Ehret's work garnered a cult-following throughout the early 20th century and inspired the works of well-known detox specialists like Robert Morse himself, Paul Braggs, and Alfredo Bowman.
Adopting A Mucus-Free Lifestyle
But Livia said her biggest aha moment did not come until she discovered the work of South-African detox specialist Alexandra Cousins. Inspired by the teachings of Robert Morse and Arnold Ehret, Cousins takes their healing principles and merges them with the shamanic and emotional work which she feels is the missing piece for those seeking full-bodied healing.
"What I am witnessing is that trauma, PTSD, OCD, addictions are running everyone's lives," she writes in her Facebook group, Living Mucus Free. "The degree will vary but we all have it unless we have specifically addressed it. It is safe to say that all my clients, especially the chronically ill suffer from some form of unresolved trauma. If you have adrenal, hormonal, thyroid, or CFS issues, you are dealing with trauma residue. Living mucus free tends to bring up all our unresolved trauma. As we no longer consume foods that numb us or stimulate us, trauma rises to the surface so that it can be felt and dealt with."
Having endured years of ill-health herself and having tried almost every diet trend out there, Cousins eventually found solace through a lifestyle termed Living Mucus Free (LMF). Mucus, for those wondering, is the residue which builds in the body from eating non-species-specific food, i.e., animal products, grains, or most cooked food. This mucus putrefies and plaques to the intestinal walls, eventually causing acids to build up in the body and damage our organs and glands.
LMF does away with mucus-causing foods while utilizing fruit, vegetables, herbs, systematic fasting, lymphatic movement, and various trauma-release therapies. Today, Cousins teaches what she's learned at detox retreats around the globe and inspires thousands through her fierce social media presence.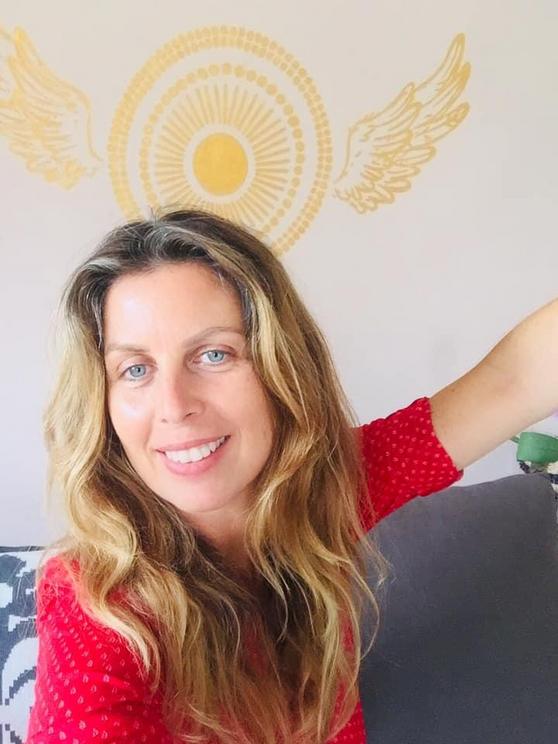 Alexandra Cousins; founder 'Living Mucus Free'. Cousins teaches people how to heal their chronic illness through the principles of cellular detoxification.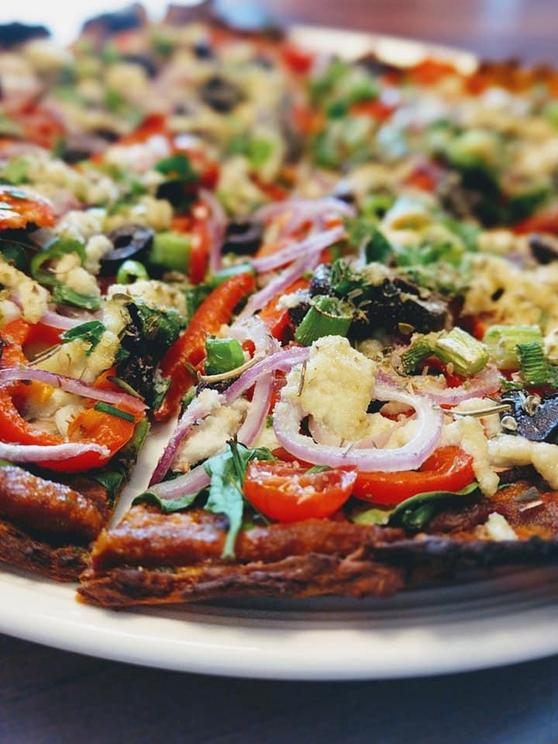 Sweet potato pizza via Living Mucus Free.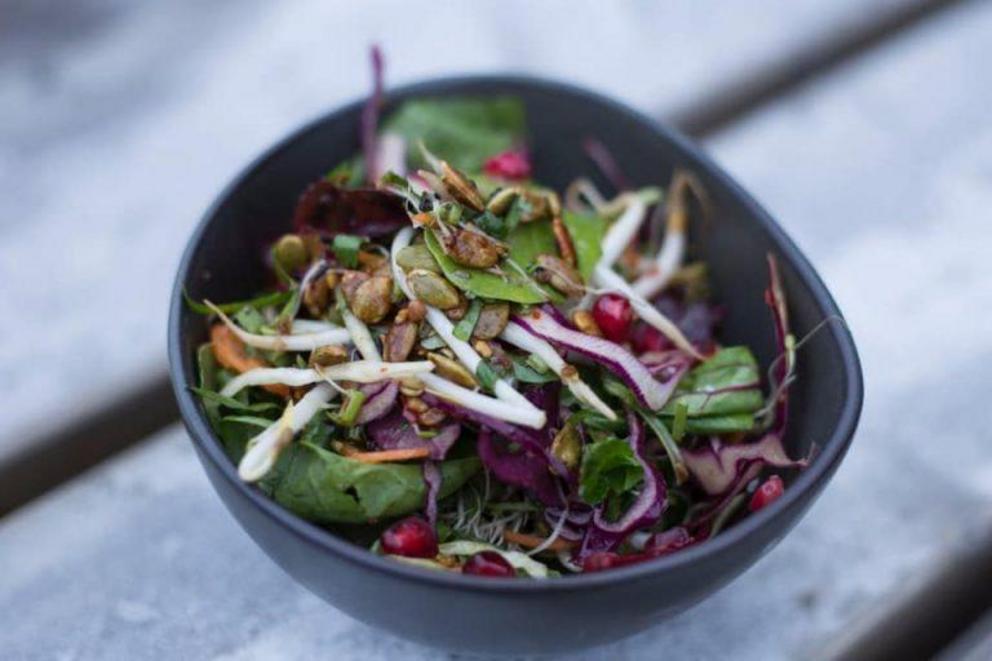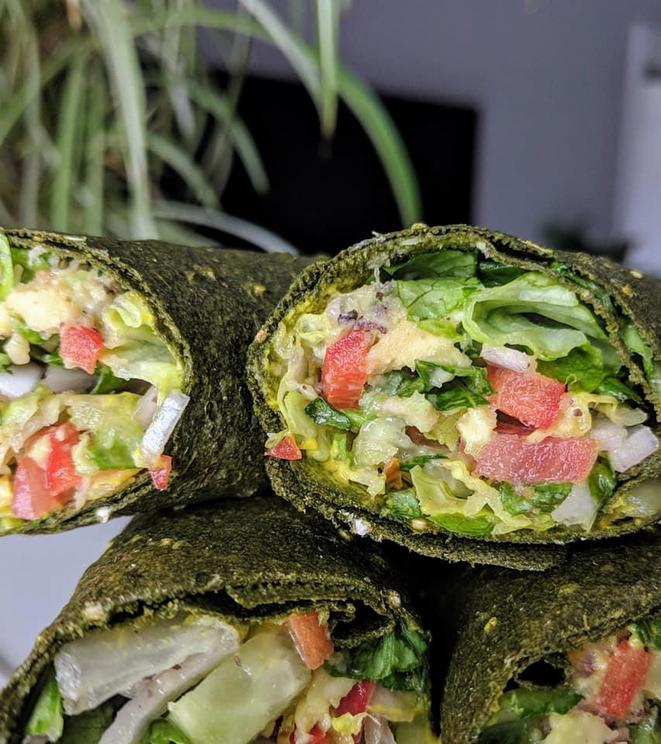 Livia says she has dedicated herself to the Living Mucus Free principles with great results, incorporating daily intermittent fasting, herbal tinctures, movement and breathing practices targeted at draining the lymphatic system, as well as raw food diet.
"I have been vegan one year and living mucus free for 10 months now. My anxiety and depression cleared up within two months, never to return. I have so much more clarity and mental focus now and that is getting better with time, not worse. I am slowly healing my endocrine system and gaining more energy back, I am no longer bed ridden since the first couple of months on this lifestyle.. all my spiritual and emotional stuff has surfaced to be healed and it's truly a fascinating and incredible journey to learn the truth and realize just how wrongly we have been conditioned in such a deep way."
The emphasis in Living Mucus Free is elimination—getting out of the body's way and allowing it to do its job of eliminating acids, toxins, undigested food material and mucoid plaque. This is primarily achieved through daily dry fasting and eating watery, astringent fruit, which pulls out toxins as it transits the digestive tract.
Another principle to the Living Mucus Free lifestyle is eating little to no fat while detoxing, a principle that goes against many of the high-fat diet trends of today. But as Alexandra Cousins explains, in the case of those who are cellularly degenerate, fats only serve to cover up their issues. Fats are anti-inflammatory, buffering the acidity in the body but never pulling the acids out. A temporary bandaid for true healing.
Livia feels this is what happened in her case, and it is why she thinks so many initially feel great adopting a high-fat diet.
"I feel the high fat diet works for some because it suppresses and clogs their lymphatic system so naturally they will feel instant relief. But now that I understand how the body actually works, of course you are going to show improvement at the beginning if you remove junk food, sugars/grains, dairy etc."
Cousins also speaks much to the notion that fats, salts, animal products, and processed foods are stimulating to our nervous system which cover up our emotional wounds, so when we begin to remove these foods and focus on detoxifying the body, we are suddenly faced with old emotions or traumatic memories, and this, Alex says, is mostly what Living Mucus Free is about.
"When we detox on a cellular level, we are consistently clearing old information, old cellular memory in the form of emotion which is held in physical waste stored in the body, replacing it with new cellular information," Alex Cousins, Living Mucus Free.
For those looking for a quick fix, Living Mucus Free probably isn't the right fit. Those living the Mucus Free lifestyle don't make false promises that you will be healed after a 30 day detox. The journey is slow and steady, one with bumps along the way known as healing crises. During a healing crisis any number of uncomfortable symptoms can arise as the body expels old debris and toxins. But as Livia says, walking through the discomfort is the only way towards true healing.
"I believe that our society has everything so backwards," says Livia. "We are taught to chase feeling good, and run away from feeling bad, and Living Mucus Free isn't going to feel good in the beginning as it brings up our weaknesses for healing."
The reward, as promised by Cousins, Morse, Ehret, and thousands of others who have healed through regenerative detox principles, is beyond anything we can imagine:
"Unimaginable health and vitality, weight loss and reversed ageing, improved energy levels, mental clarity and confidence, liberation from anxiety, mood swings and self-doubt, resolution of stored trauma and a deeper connection to source, vastly improved sex life and orgasms."
Is Living Mucus Free really the key to such incredible feats? The answer, it seems, is to be discovered only by those willing to walk through the fire to find out.
For more information about Living Mucus Free, visit Alexandra Cousins' website, Living Mucus Free.
For amazing mucus free recipes and to continue following Livia's journey, check her out Instagram or Facebook, or her website, LiveAlittleRaw.