'Like an atomic bomb': Hurricane Michael leaves trail of devastation
Florida and Georgia count cost of one of the strongest hurricanes ever to hit US as downgraded storm dumps rain on Carolinas
The colossal scale of Hurricane Michael's deadly trail of carnage through Florida's Panhandle became clear on Thursday as the waning but still powerful storm lashed the Carolinas before heading east towards the Atlantic.
Entire waterfront communities were obliterated by one of the most powerful storms ever to strike the United States and authorities confirmed that at least six people had lost their lives. The death toll was expected to rise.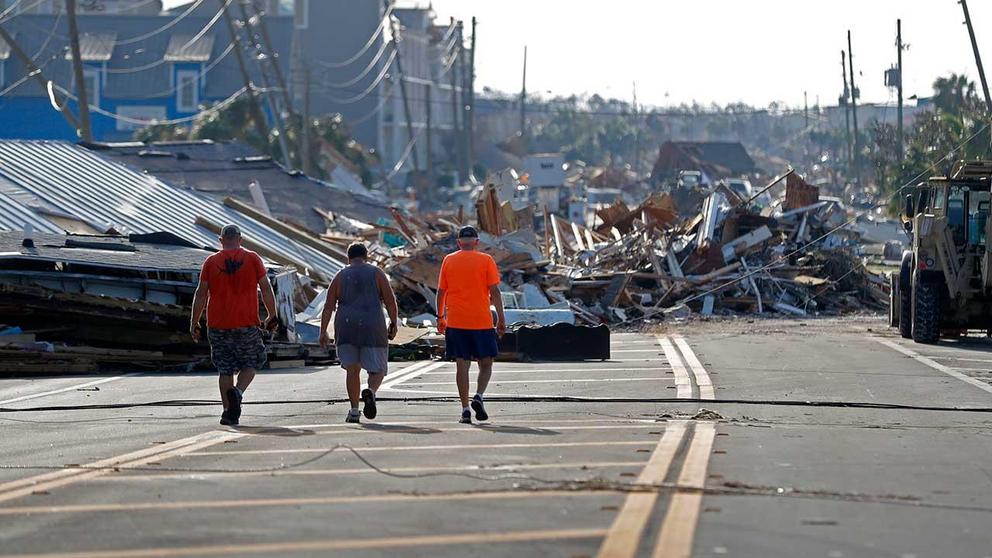 Downgraded to a tropical storm, the cyclone that struck Florida's Panhandle as a category 4 monster on Wednesday, with winds of 155mph, dumped large quantities of rain and caused further flooding in areas of South and North Carolina still recovering from Hurricane Florence last month.
But it was Florida, where Governor Rick Scott had predicted "unimaginable devastation", that clearly fared the worst, with coastal towns inundated by catastrophic wind and a storm surge of up to 14ft from the Gulf of Mexico.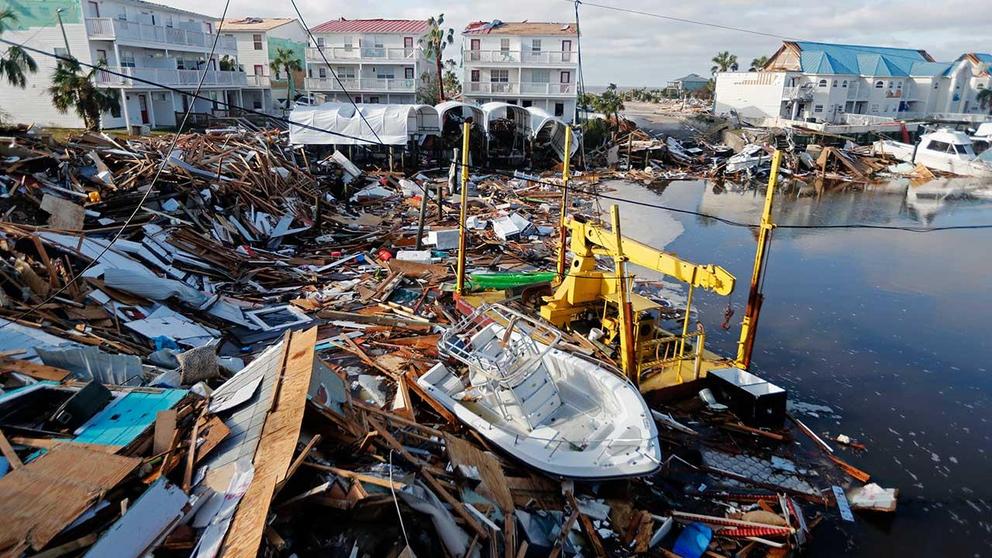 Television pictures showed that some residential waterfront communities had been completely destroyed. Street after street of houses and other buildings were ripped apart in Panama City, boats and warehouses in marinas were smashed into pieces, roofs were ripped from multiple structures in several other communities. Fallen trees and downed power lines were everywhere, with more than a million homes and businesses without electricity in Alabama, Florida, Georgia, Virginia and North and South Carolina, according to poweroutage.us.
"It looks like an atomic bomb had hit our city," resident David Barnes told the Panama City News Herald. "Damage has been widespread."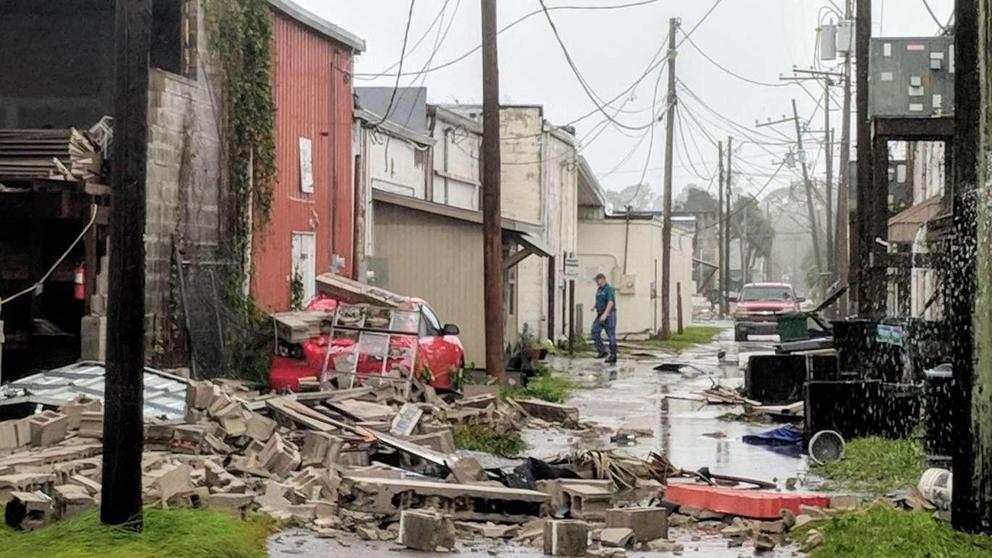 Authorities confirmed at least six deaths, four of them in Florida's Gadsden county near the state capital, Tallahassee. One man was killed when a tree fell on his house. An 11-year-old girl in Seminole county, Georgia, died after a mobile carport was picked up by the wind, crashed through the roof of the home where she was staying, and hit her on the head, the local emergency management agency director, Travis Brooks, told WALB. And a sixth death was confirmed in Iredell county, North Carolina, a male driver whose car was crushed by a tree during the storm.
In Mexico Beach, Florida, where Michael roared ashore at lunchtime on Wednesday with winds gusting to 175mph, the small town of barely 1,000 was "wiped out", according to Brock Long, the administrator of the federal emergency management agency (Fema). A CNN reporter looked down from a helicopter on whole streets flattened in a town Long called the hurricane's "ground zero".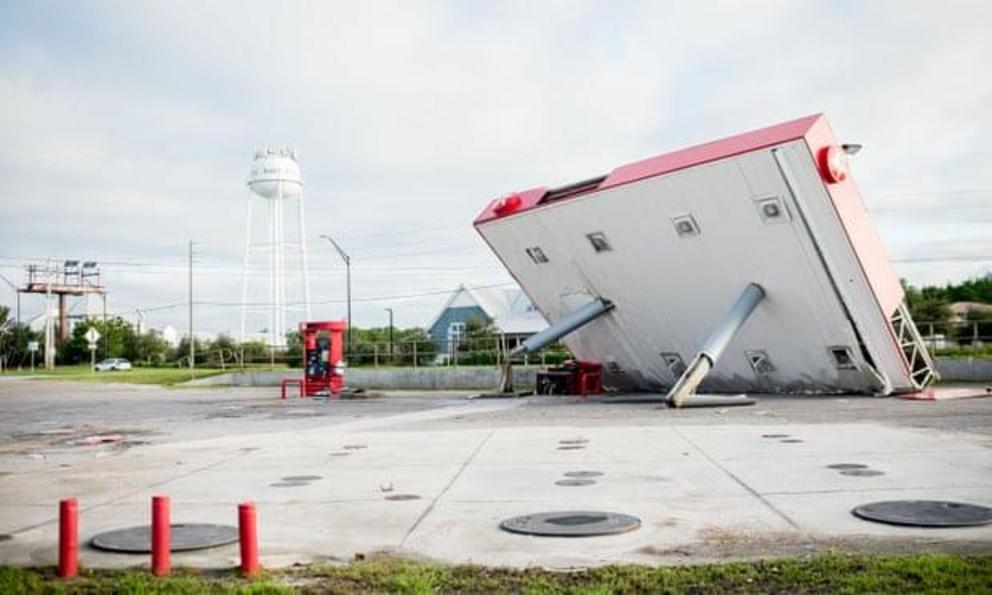 For the rest of this article please go to source link below.
Video can be accessed at source link below.