Petroglyphs sun writing of the gods: cosmological orientation of Fremont Indian rock art
The Rochester Panel is a mythological tableau, depicting people, deities, strange creatures, birds, and other symbolic forms; Emery, Utah.
Clear Creek Canyon is a three-mile-long desert ravine located in south-central Utah in the United States. A small stream runs down its center, running along an interstate highway and flowing by a large hill that stands like a sentinel near the west end. The hill is significant as it is the location of the largest Fremont Indian settlement ever discovered and a treasure of petroglyphs. The hill and canyon became a heritage site and Fremont Indian State Park was established in 1987 to commemorate the find.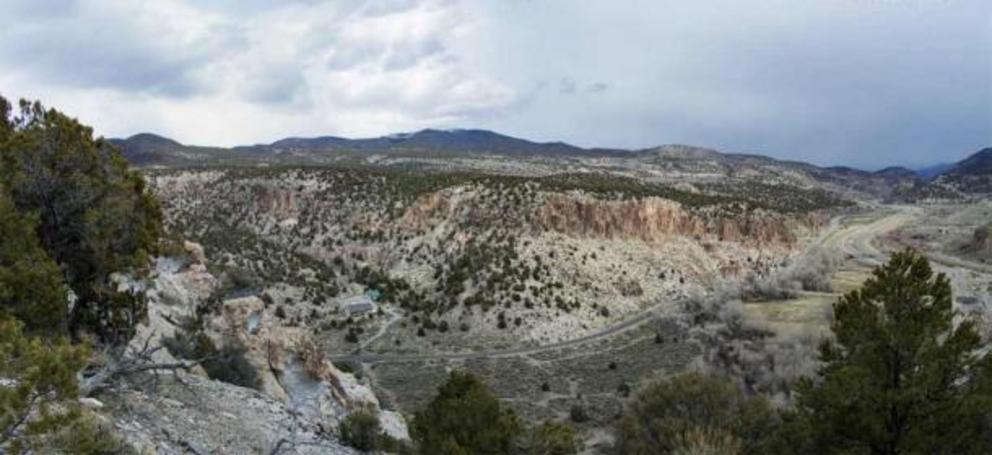 Clear Creek Canyon, Panorama, taken from an opposing bluff.
The Fremont Indians were a Native American culture group occupying the mountains and deserts of what is now known as Utah from between 300 to 1300 AD. They left behind no writing, but numerous artifacts have been discovered, including pottery, metates, pipes, moccasins, tools, and arrowheads. Significantly, the Fremont also left behind tens of thousands of petroglyphs---images carved in stone depicting a variety of motifs, including deer, sheep, birds, plants, corn, geometric shapes, and a large variety of humanoid forms.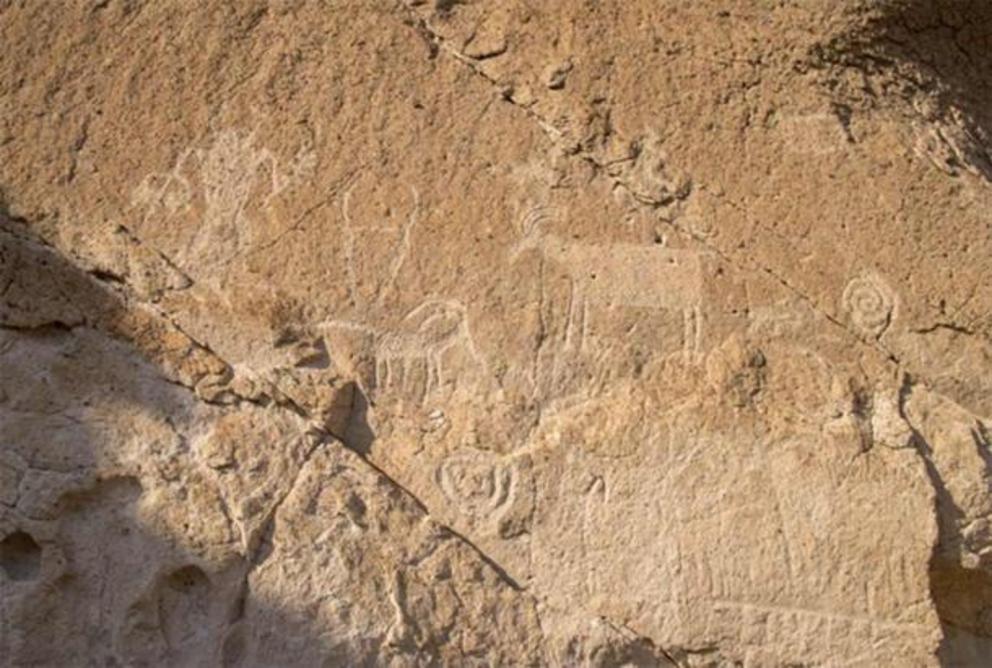 A humanoid figure holds a ceremonial staff and basket in the upper left, while stylized sheep are framed by a pair of spirals; Fremont Indian State Park.
The humanoid figures are called anthropomorphs, and the Fremont had a unique style when carving these images. Fremont anthropomorphs have trapezoidal bodies, with wide shoulders and narrower waists. Many of the figures appear to be deities, as they are depicted with divine headdresses or unique, symbolic motifs.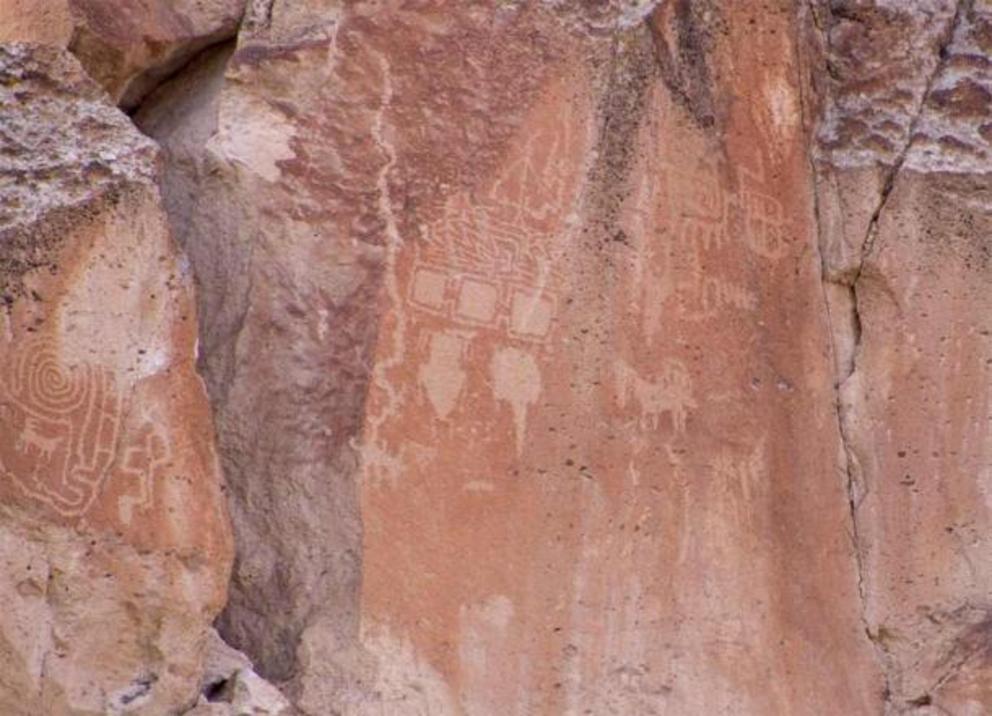 Located high up on a cliff face, the three squares in the center of the image have been interpreted as the three worlds of Fremont cosmology (underworld, material world, and upper world); Fremont Indian State Park.
There are over 3,600 petroglyphs in Clear Creek Canyon. One in particular caught the attention of Dr. John Lundwall, who in May of 2017 was running a star party for the Park as part of its dark sky's initiative. Star watching has become a favorite past time for visitors, and dark skies are a treasured natural resource of this landscape. Utah has more dark sky sites registered with the International Dark Skies Association (IDA) than anywhere else in the world.
For the rest of this article please go to source link below.
For full references please use source link below.