Devil has a new name
... Bayer will drop Monsanto's name after merger
While the U.S. and the EU have finally greenlighted the merger, thousands of farmers and environmental activists are not happy with it.
The name of the agrochemical and biotechnology company Monsanto will soon stop making it to headlines and protests as the German pharmaceutical giant Bayer announced Monday it will drop the name after they merge.
Bayer will finally buy Monsanto Thursday for US$63 billion in the biggest foreign acquisition by a German company in history, after which the company will be known solely as Bayer, leaving Monsanto behind but keeping some of the commercial names that are already positioned on the market.
Since the pharmaceutical company announced its intention to purchase the U.S. company in September 2016, both the European Union and the United States showed their concerns over the purchase.
U.S. authorities were worried that the acquisition would give Bayer too much power in the market, which certainly will exceed the economic realm, as it would control a great part of the global food and health industries.Meanwhile the European Commission expressed similar concerns, and demanded Bayer to disinvest 6 billion euros from industries where both companies overlap, including seeds and pesticides.
In order to please both the U.S. and EU authorities, Bayer decided to sell its seeds business and other assets to the German chemical company BASF for 6 billion euros in April.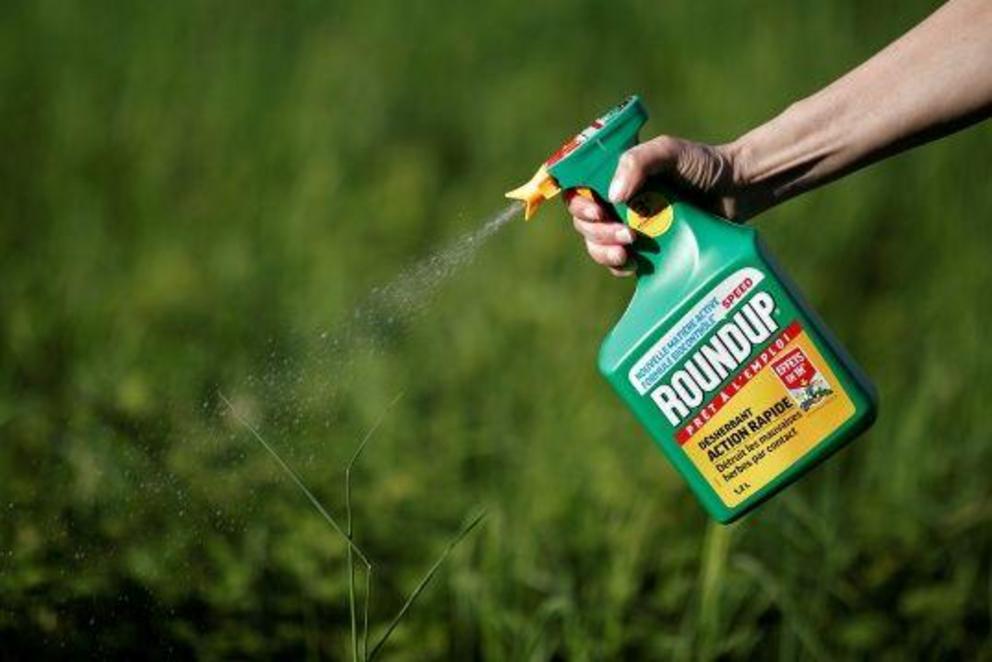 A woman uses a Monsanto's Roundup weedkiller spray without glyphosate in a garden in Ercuis near Paris, France, May 6, 2018. Photo | Reuters
Now, neither the U.S. nor the EU find conflicts of competence, as the overlap is now non-existent, and the purchase has finally been greenlighted.
However the voices of thousands of farmers and environmental activists have not been heard.
Many people in the U.S. and the EU have opposed the mega-fusion as they consider that controlling "nutrition" and health would give the company too much power over the lives of the people and their crops.
Monsanto is known as the "most evil company on earth," for its controversial research on genetically modified organisms (GMO) and the development of toxic herbices like glyphosate. Its main markets include the U.S., Brazil, Argentina, Canada and India, where GMOs are welcomed and then exported to other countries after being processed into different products.
Genetically modified seeds are still prohibited in France and Germany, but new conditions could possibly change the policy.